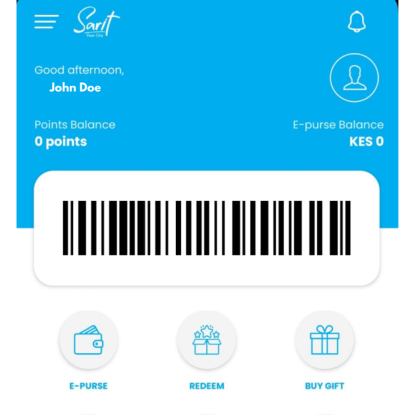 There are Two options for redeeming your points
As the customer
Open the Sarit Belong Loyalty App
Tap on the Redeem icon
Select the store you want to redeem your points from
Enter the amount you wish to redeem. Ensure you have enough E-Purse balance in your account.
Present the QR code that pops on the screen to the Store Attendant to redeem your points.
From Merchant
Give the attendant your mobile number.
An OTP message will be shared to your phone for verification.
An SMS for confirmation of the transaction will be sent
Sarit has several cark parks easily accessible from all sides of the mall.
How to Pay
Please remember to pay for your parking at one of the pay stations located near the mall entrances before going to your vehicle. Tp pay for your parking, do the following:-
Click on Park & Pay on Sarit Belong Loyalty App
Select pay for parking
Scan the QR code on the parking ticket
Select your mode of payment
Pay for parking